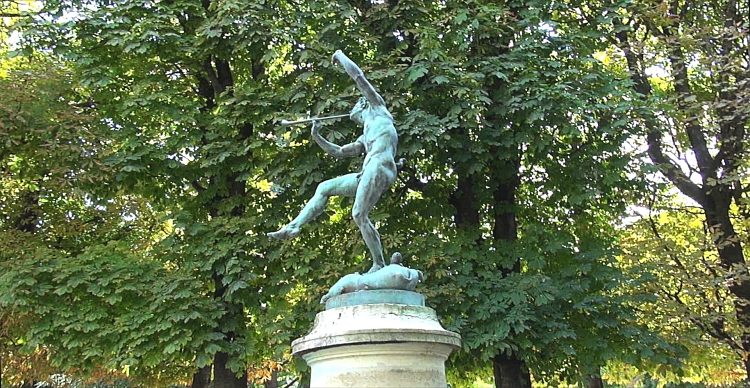 Well, that we can do -
and start a GOOD habit in the process!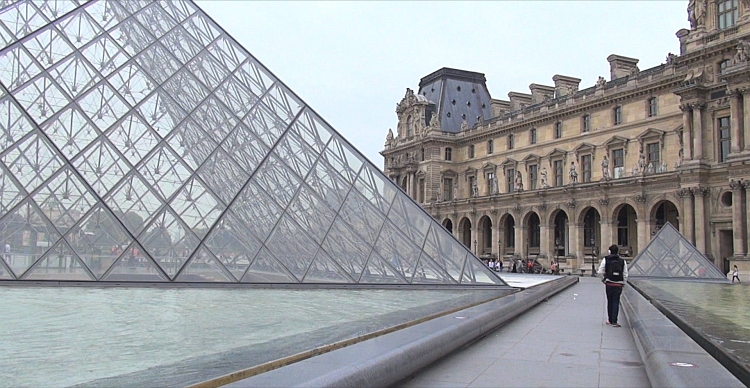 You and I are going for a walk today - in Paris!!!
And here's the good news: no expensive plane tickets,
no long lines at security, no lugging those heavy suitcases.
Just stand up, put on some comfortable shoes and clothes
and let's go to Paris!
And with this Paris Walking Tour DVD, you can come along with me.
To Purchase this Paris Walking Tour DVD, click on the button below.
FREE SHIPPING TO USA ONLY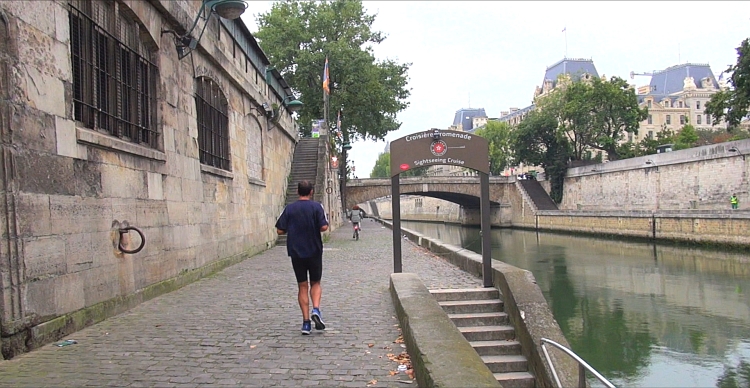 Spoiler: this is not an "OMG, I'm going to faint, this is so hard and I hate it" kind of walk.
You will not only survive, but I can almost promise you will enjoy it!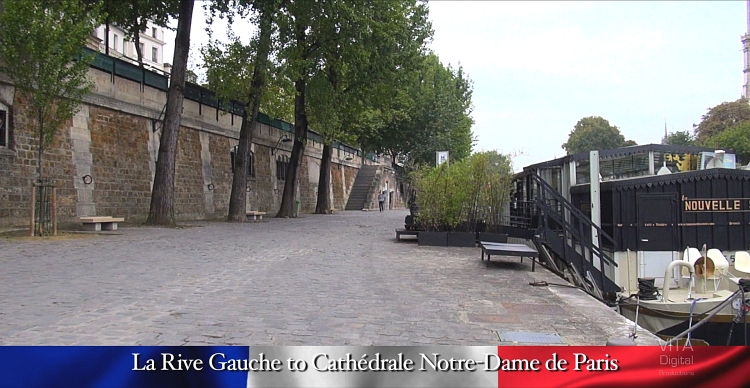 Let's start our Paris walk this morning on the Left Bank, by the Seine.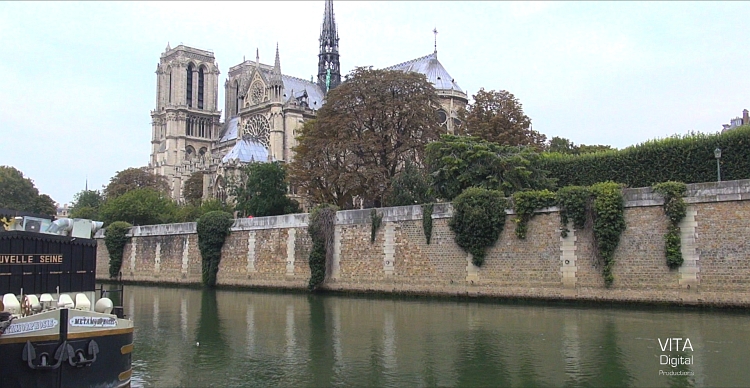 A definite must-see in Paris is Notre Dame Cathedral!
Hint: Be brave and walk to the top to see the gargoyles and all of Paris beneath you!!
It is definitely worth the effort and is so unbelievably awesome...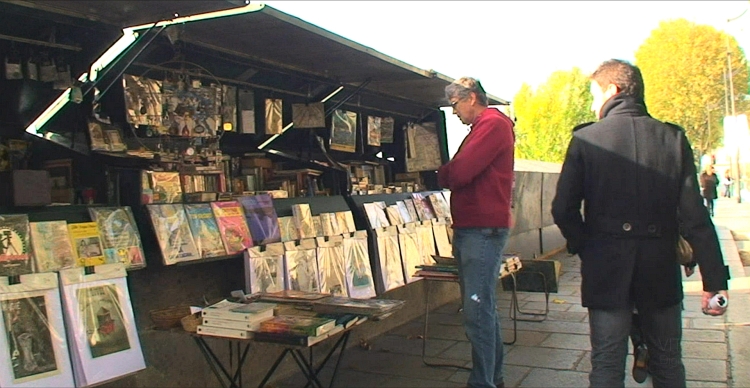 There are some very interesting books in the outdoor stalls.
Maybe we'll check these out later.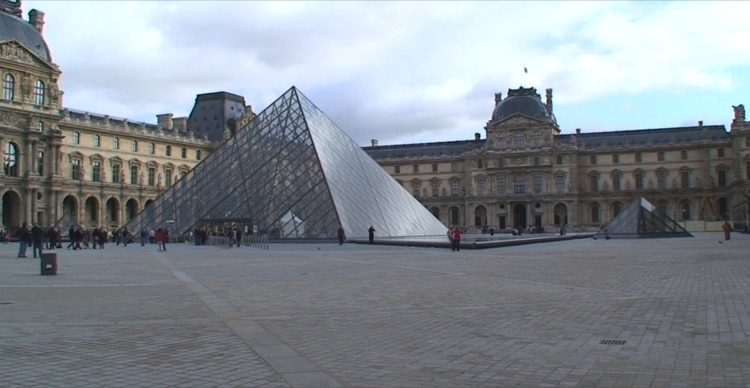 Another Paris legend is definitely the Louvre -
and check out those glass pyramids in the courtyard:
We can thank I. M. Pei for these!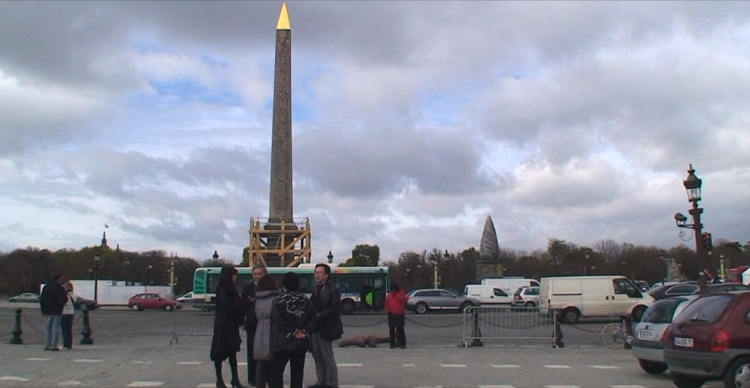 Oh my - is that an Egyptian obelisk in the middle of the Place de la Concorde?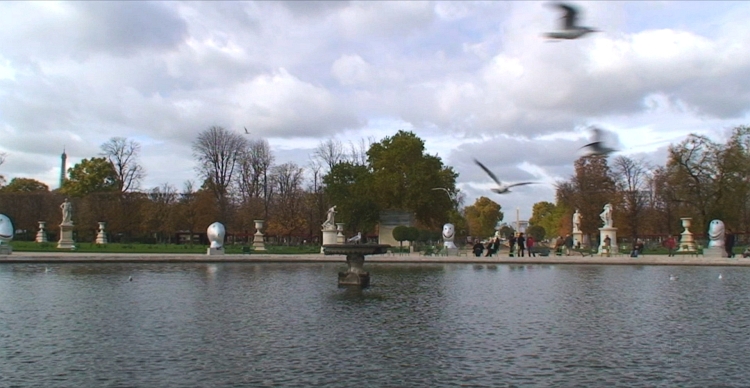 The Tuileries gardens give us a great view and
walking in the sunshine is nice, too.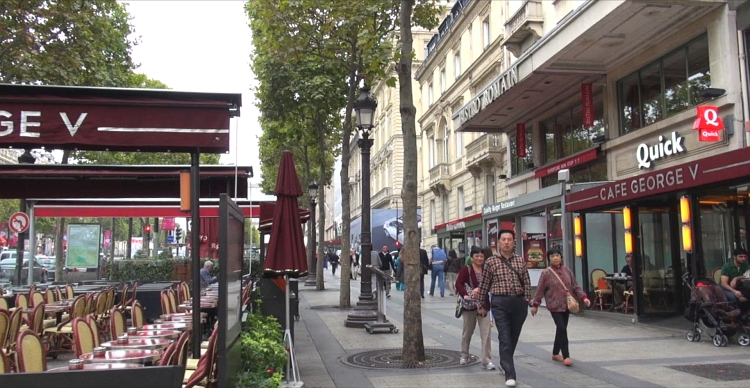 And how many of us haven't dreamed of shopping
on the Champs-Elysees?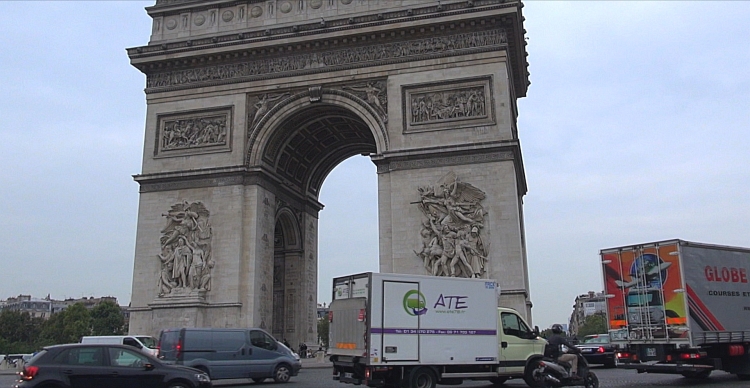 Suddenly you're at the Arc du Triomphe -
another Paris landmark.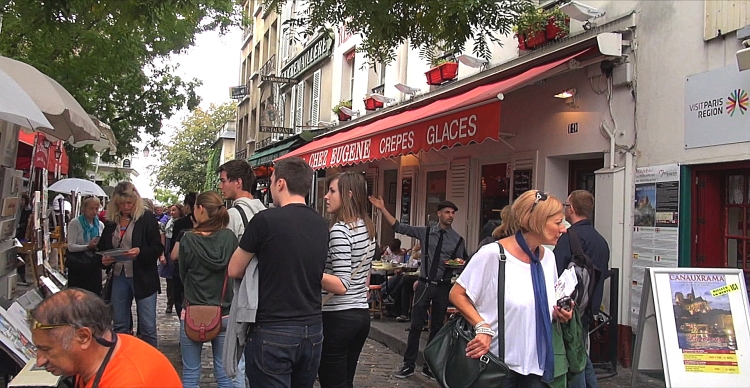 Now we're on to Montmartre -
lots of people having fun and enjoying the day.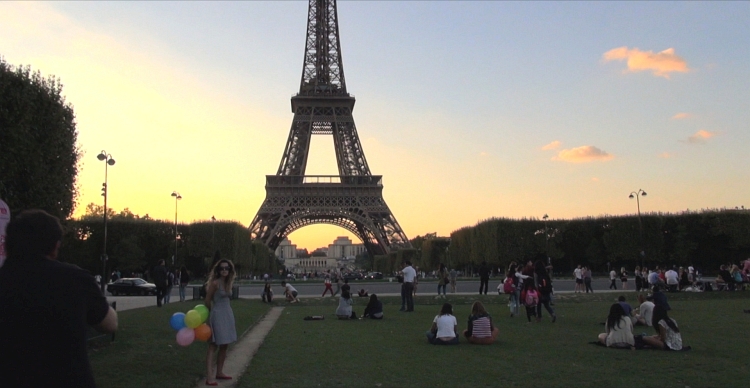 As we walk towards the Eiffel Tower at sunset,
we'll pass couples holding hands,
small groups of friends laughing,
friends taking pictures together,
life being lived with joie de vivre
in one of the most romantic places on earth! Paris...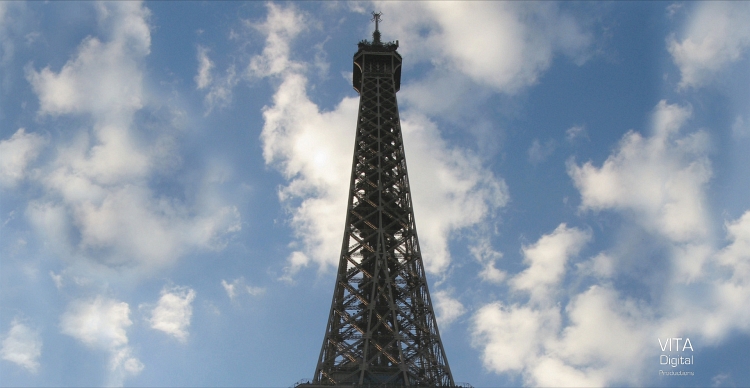 Wow, that was fun - and didn't the time go fast?
And you know what, we not only saw
some of the best parts of Paris but also got in
some great exercise!
I feel good about this
and plan to do it AGAIN - soon!
Thanks for coming with me - a bientot!
To Purchase this Paris Walking Tour DVD, click on the button below.
FREE SHIPPING TO USA ONLY
Images, Text, and Layout Copyright © 2018 Virtual Interactive Tours Abroad, Inc. - All Rights Reserved